Uploading Breeding Papers
Sign in to your Evo Events Account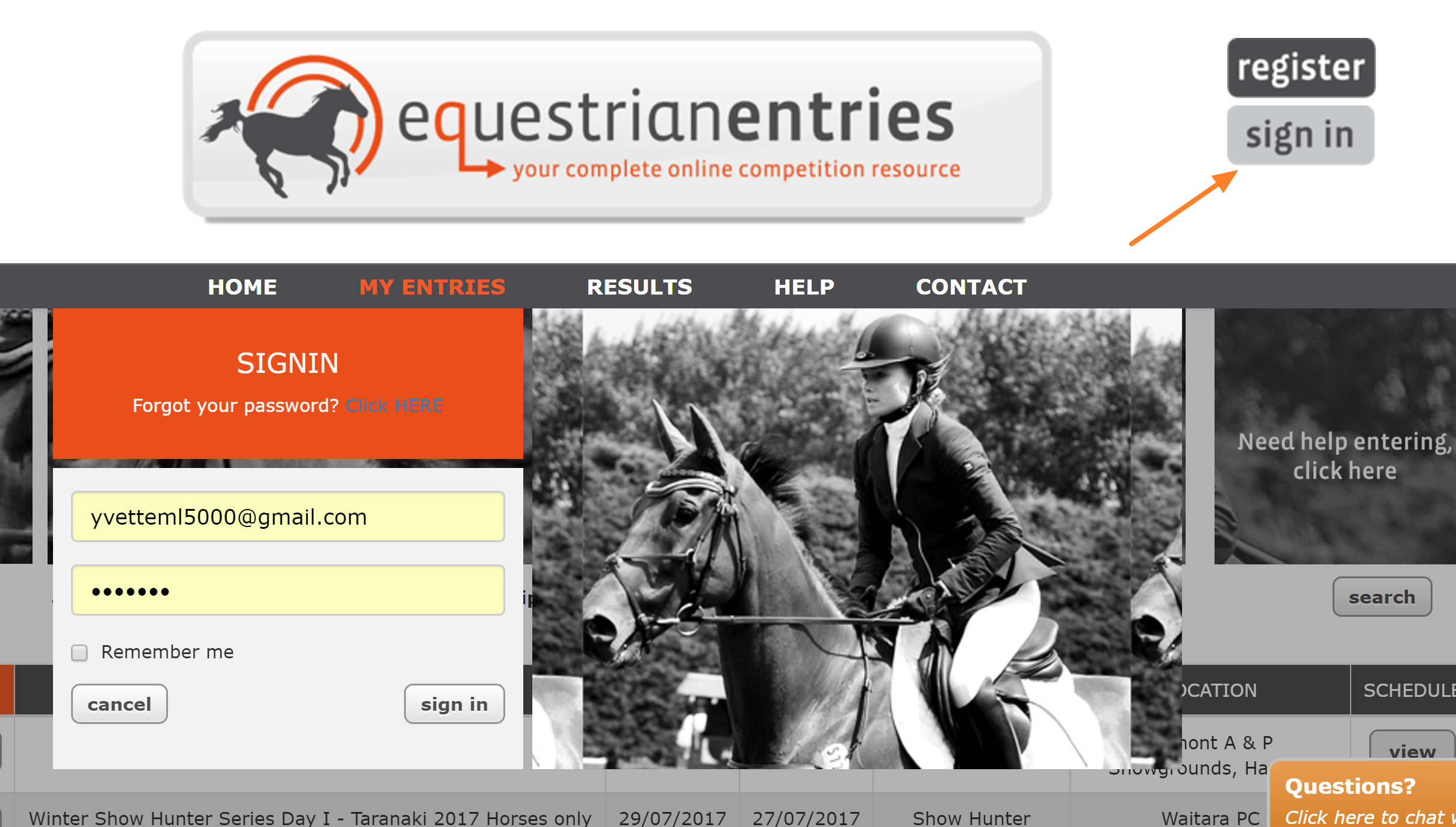 Select "My Account"
Scroll down until you see your horses.
Click on the right hand button called View in the Docs column

You now get a pop-up where you can upload a document that is stored against this horse for all future shows. Please follow the steps in order.
When you click the Choose File button you will need to go to wherever you have saved the document on your device.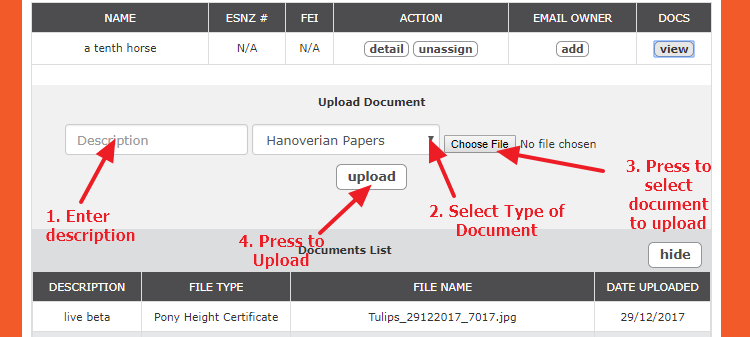 You will get a confirmation if the upload is successful and the new upload will show in the list of uploaded documents.